To achieve access to the best universities in the world requires much more than having an excellent academic average in secondary education, it is also required to have a very well defined university profile, have identified their skills and abilities, have an aptitude that exceeds the demands and has a clearly defined life goal. To fulfill all these requirements, you have the advice of Leverage Edu.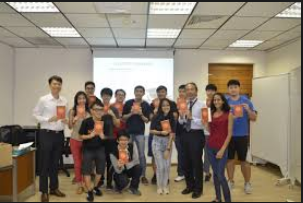 In addition Leverage Edu helps you prepare for the interviews to which you will be subjected, will advise you to learn to write research documents, to develop a curriculum vitae according to the requirements of the best universities in the world, namely to present an appropriate statement of purpose and to manage the best recommendation letters.
It has access to more than 300 thousand university programs from thousands of universities. We use our artificial intelligence software so that our students coincide with the most appropriate programs and universities for their profile. Then we put him in contact with expert professionals with similar profiles who went through the Leverage Edu program so that through his experience he can serve as a mentor to that student who is about to start the next step in his student life. This allows us to offer personalized advice to each of the students we serve.
Our goal is to expand our services that are why we have been receiving economic resources from large global investors who see it as a great opportunity to invest in educational technology companies such as Leverage Edu, so that in the near future they can attract highly qualified professionals that will allow them to meet your corporate goals efficiently.
A report recently prepared by the transnational's Google and KPMG indicates that by the year 2021 the space of education technology in India alone would receive an investment of 2 billion dollars, a very important sum for the educational development of the region.It can be said that the educational technology sector has become one of the most attractive segments for investors.